Turbocharge your web development business
WordPress hosting for agencies and freelancers, that makes growing your business easier than ever before.
Autoscaling WordPress hosting
Wouldn't it be nice, that your website environment would always handle even bigger traffic spikes? Automatically, without the need to even lift a finger?
Client Management & Invoicing
Manage clients, and send invoices for your services using Wonsta. Integration to Stripe offers you an easy solution to send monthly invoices for your services.
Bulk update your websites
Save time with bulk management. Easily choose up to 1000 websites where you want to run action, such as plugin installation.
Set website management to Autopilot-mode
Build your autopilot rules that Wonsta will run for you, such as delete comments every Friday, or update subscription when over 1000 daily visitors.
Powered by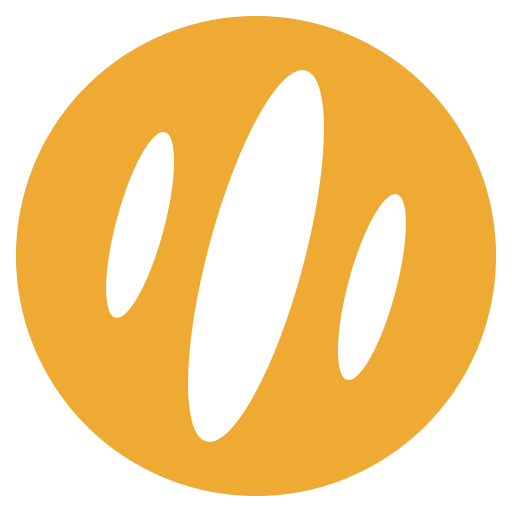 More time to build better websites
Dear friend,
Some time ago I was working as CTO in a Finnish WordPress agency and did some projects as a WordPress freelancer. Projects were almost always fun, and I loved what we did with my colleagues and clients.
The thing that we and especially I didn't like, was the time after the new website had been launched.
We had the technical knowledge on how to maintain and manage the website, but we just didn't have the time and resources to do all that. We should be focusing on making the next awesome website, but at the same time you want to be sure that the previously built website works even with massive Black Friday campaigns, invoices are sent correctly, and there are no plugins left unmaintained for security reasons. And so on.
That's why we built Wonsta. Our team focuses on making your website business healthier by automating most of the management-related tasks and offering your business more data to build and improve your agency to the next level.
We would love, that you sign up to Wonsta, join our community in Slack and give us some feedback: how we can make your business even healthier?
Best regards,
– Julius, founder of Wonsta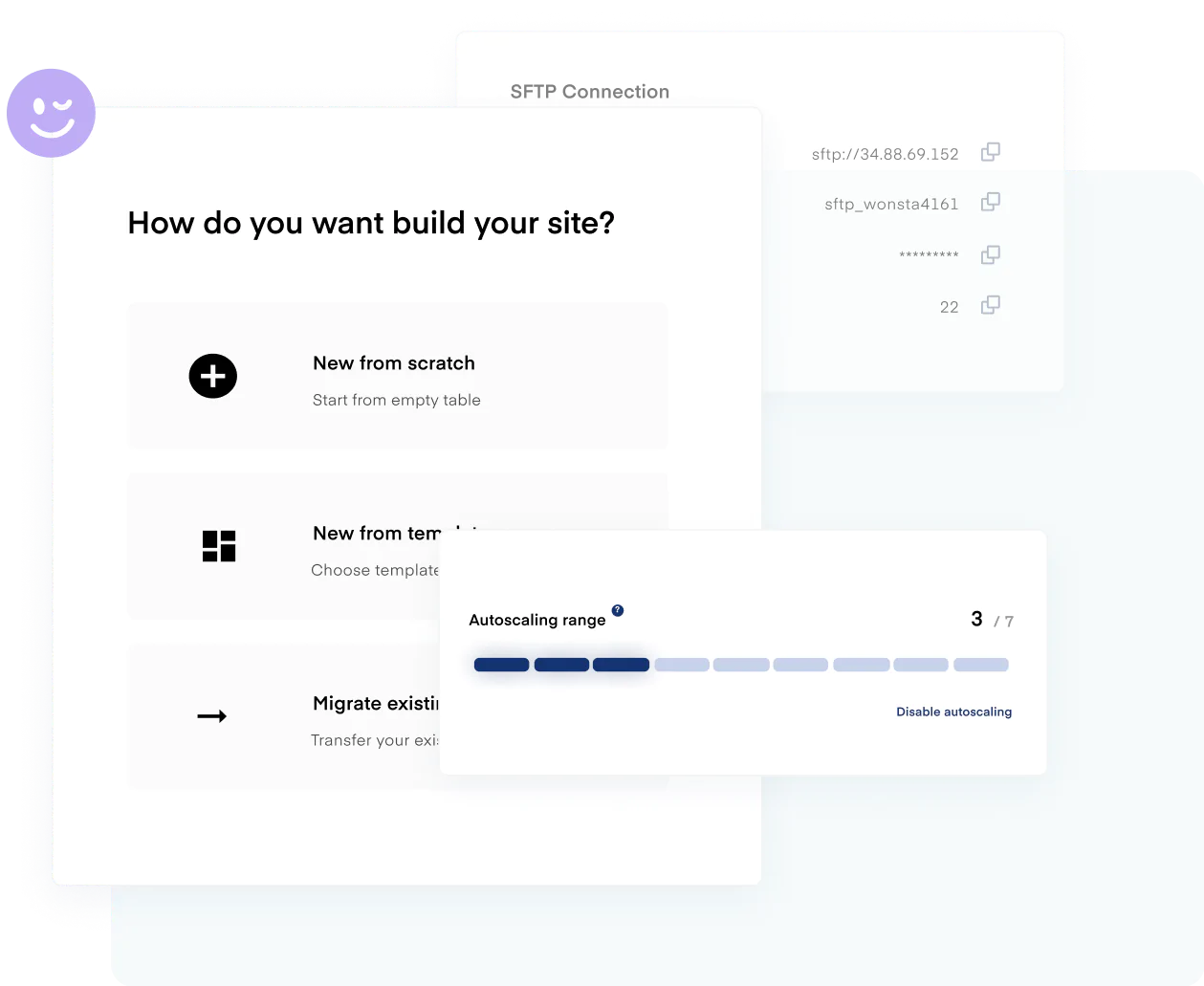 Premium level WordPress hosting
We're providing premium Google Cloud hosting, that's optimized only for WordPress. All websites include by default: always latest WordPress, optimized Nginx setup, Redis cache, and many high-quality services from Google Cloud.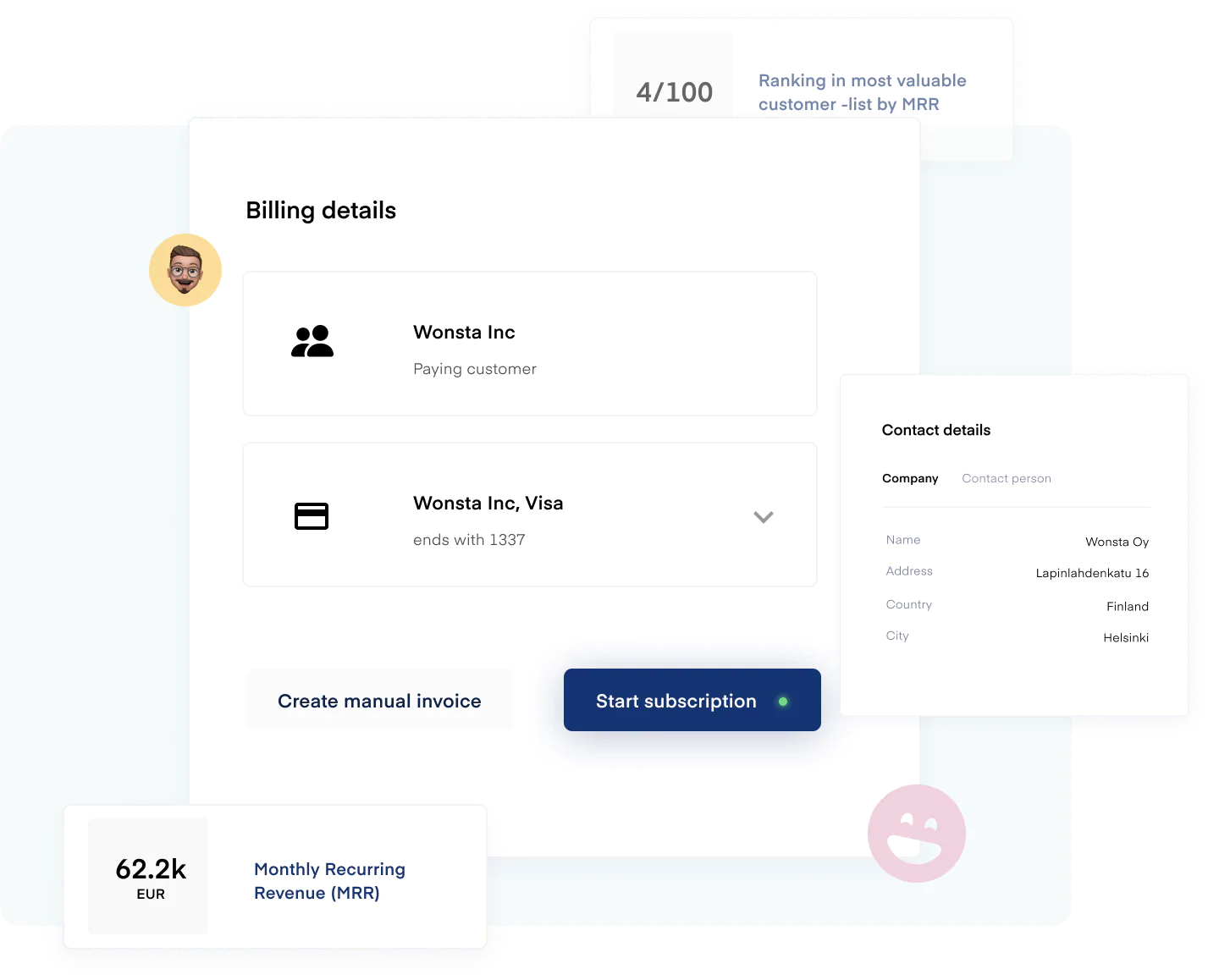 Client Management & Invoicing
With Wonsta, you can easily connect or create a Stripe account for client invoicing. You can create new subscription products and new pricing tiers that you want to charge from your customers. With our client management features, you will always see the latest business KPI's in one beautiful dashboard.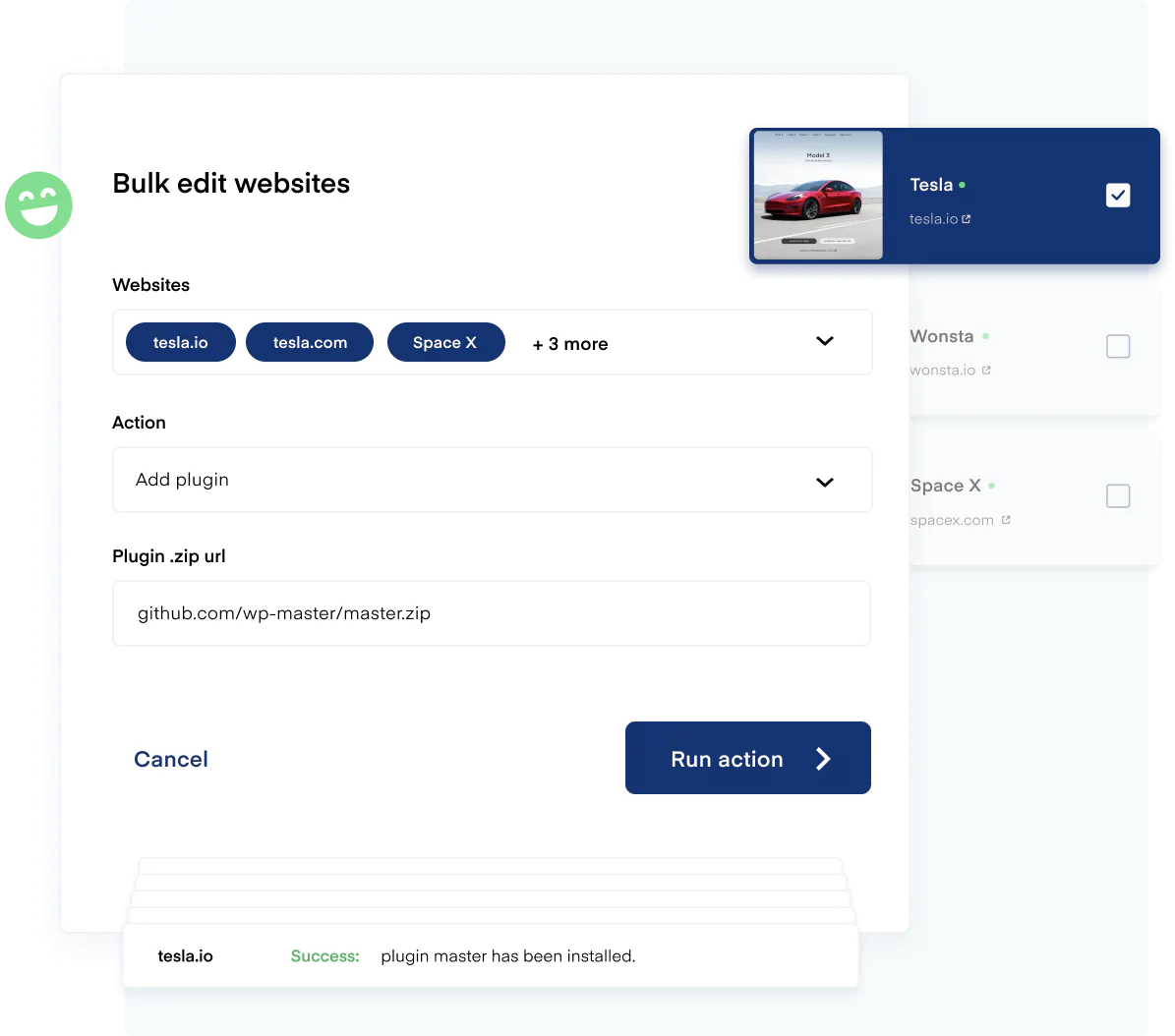 Save time with Bulk Management
Instead of managing websites one-by-one, we allow you to bulk manage your websites easily. Select websites that you want to manage, and run desired action: Add plugin to 400 websites at a time, or force 2FA to all websites just in seconds.
Coming soon
Wow. This is exactly what I've been looking for. Your support has been amazing!
- Some random guy when Wonsta support engineer did find his lost keys
Frequently asked questions
not actually that frequently, but still good to point few things here
We got your back!
Have something on your mind? Don't hesitate to contact us.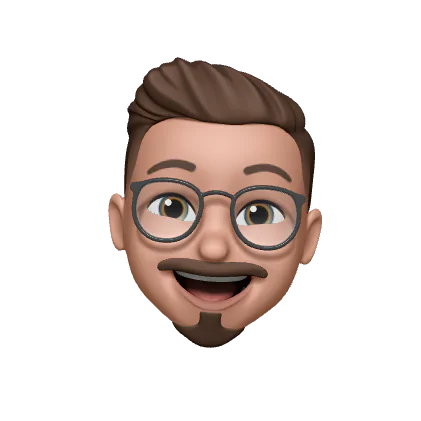 Julius Aho
Founder, WordPress-developer
julius@wonsta.io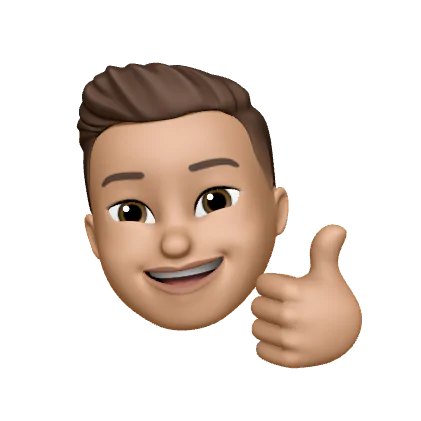 Bikash Sharma
Co-founder, Lead Product Developer
bikash@wonsta.io