We bring you new leads based on the websites you build.
Wonsta is one solution to start, run and grow your WordPress business. We use your website portfolio as a tool to hunt new projects for you – for free!
Scalable WordPress hosting powered by Google
We boost your website performance, by increasing resources just when you need those. We also save your money, by closing all unused WordPress resources automatically.
Free WordPress Website Management
Save time with bulk management. Easily choose up to hundreds of websites where you want to run specific action, such as plugin installation or plugin updates.
New WordPress project opportunities
We deliver new project opportunities right into your inbox. These opportunities are handpicked for you, based on the websites you're managing. Without any fees or commissions in between.
Set website management to Autopilot-mode
Build your autopilot rules that Wonsta will run for you, such as delete comments every Friday, or update subscription when over 1000 daily visitors.
Powered by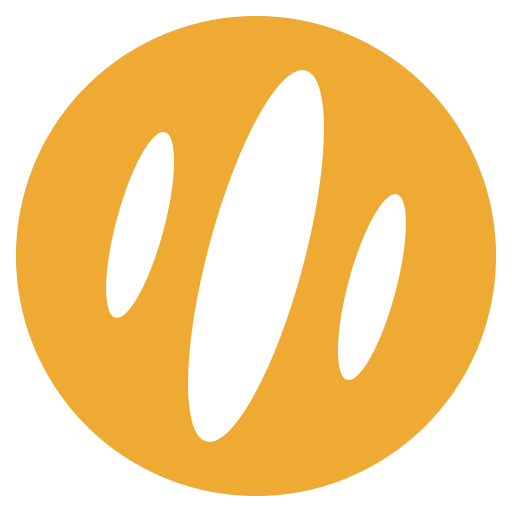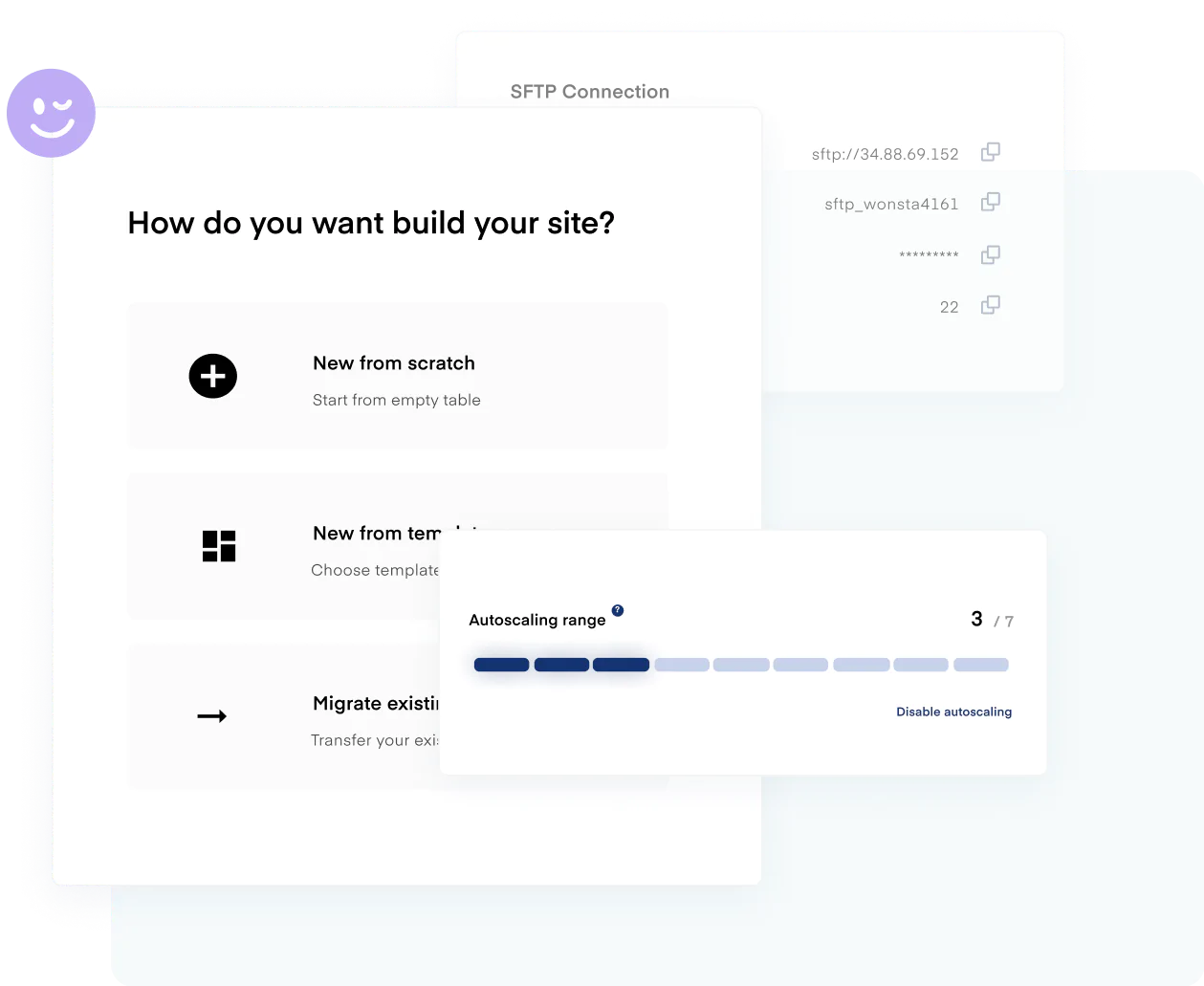 Premium level WordPress hosting
We're providing premium Google Cloud hosting, that's optimized only for WordPress. All websites include by default: always latest WordPress, optimized Nginx setup, Redis cache, and many high-quality services from Google Cloud.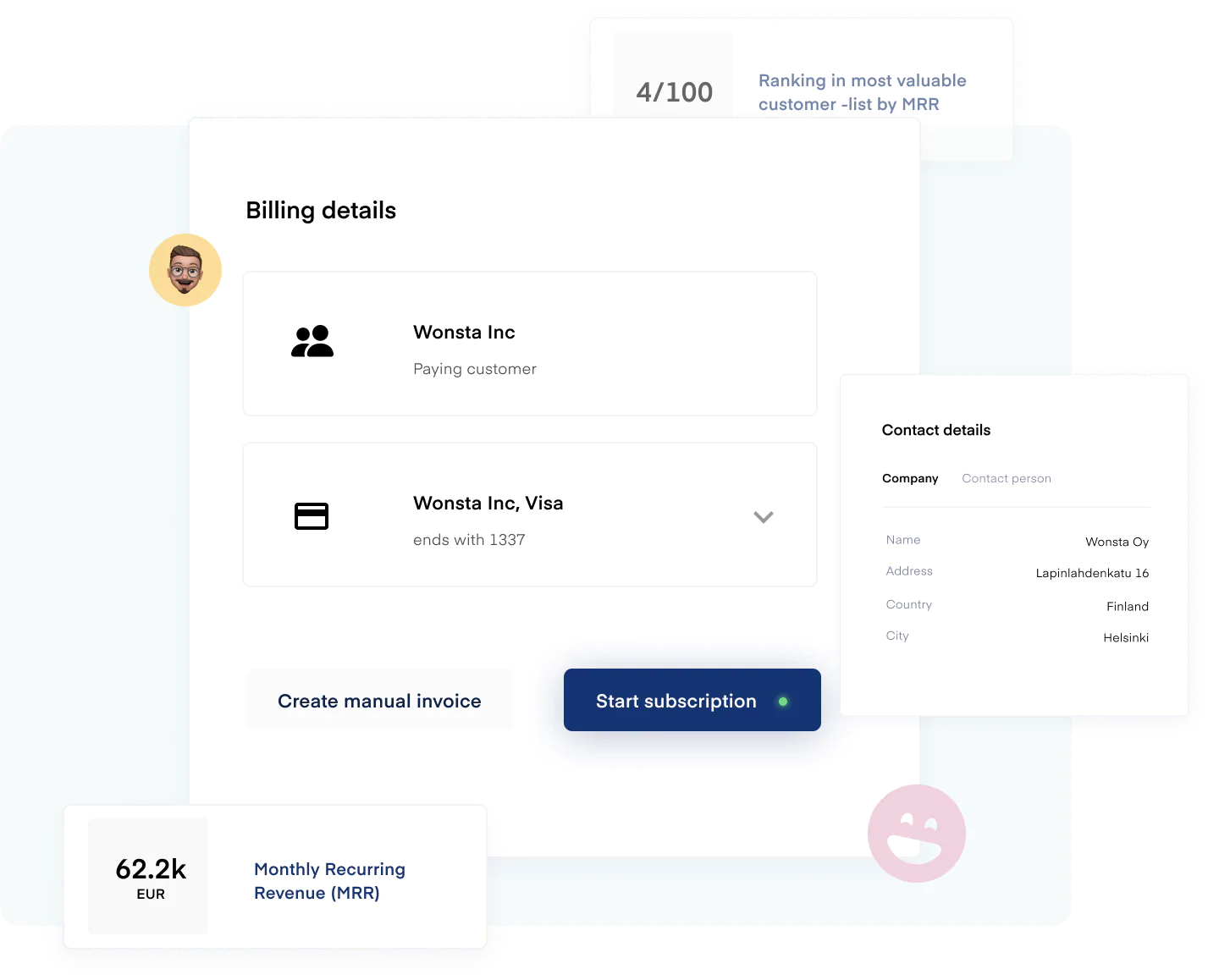 Client Management & Invoicing
With Wonsta, you can easily connect or create a Stripe account for client invoicing. You can create new subscription products and new pricing tiers that you want to charge from your customers. With our client management features, you will always see the latest business KPI's in one beautiful dashboard.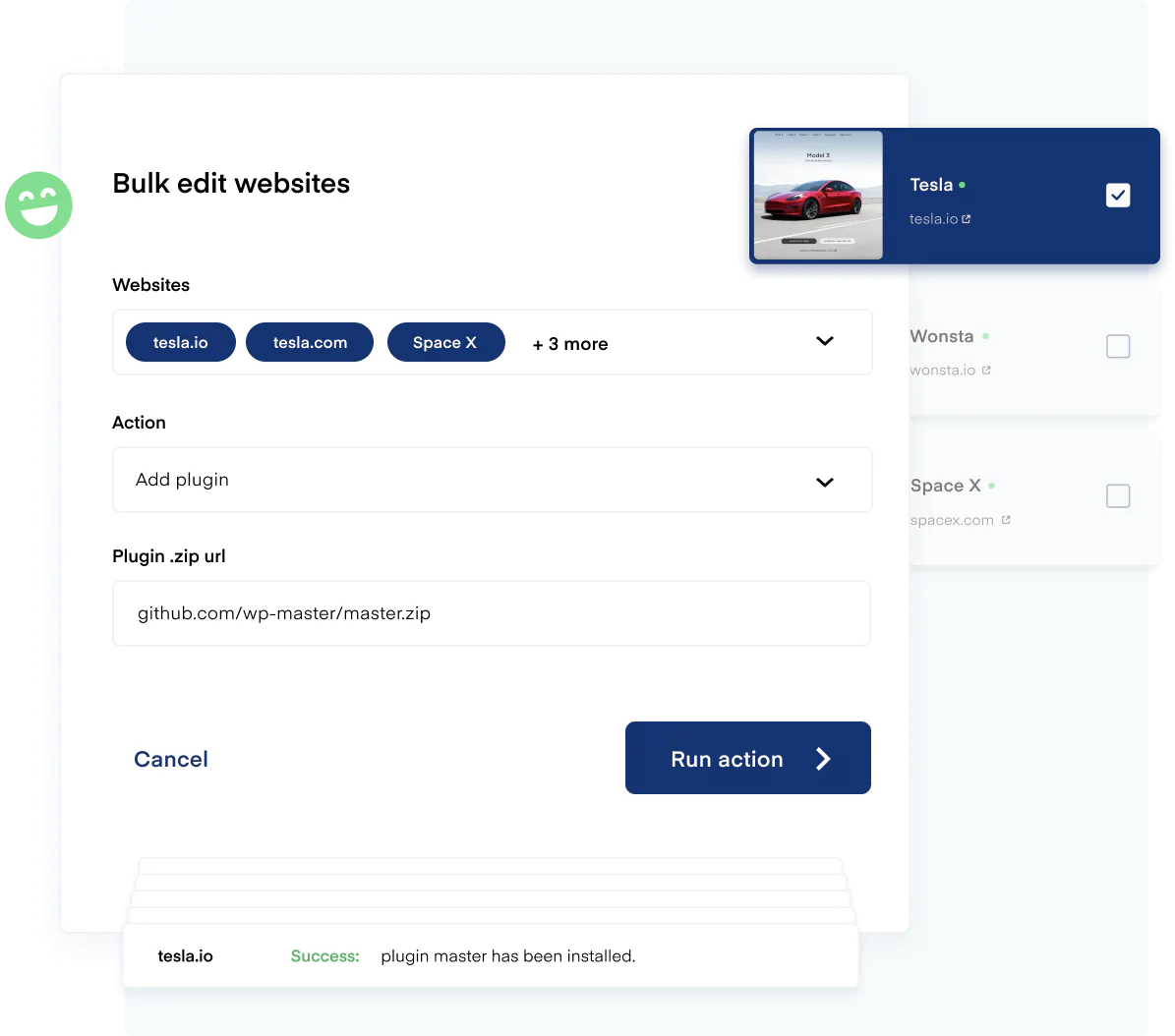 Save time with Bulk Management
Instead of managing websites one-by-one, we allow you to bulk manage your websites easily. Select websites that you want to manage, and run desired action: Add plugin to 400 websites at a time, or force 2FA to all websites just in seconds.
Wow. This is exactly what I've been looking for. Your support has been amazing!
- Some random guy when Wonsta support engineer did find his lost keys
Frequently asked questions
not actually that frequently, but still good to point few things here
We got your back!
Have something on your mind? Don't hesitate to contact us.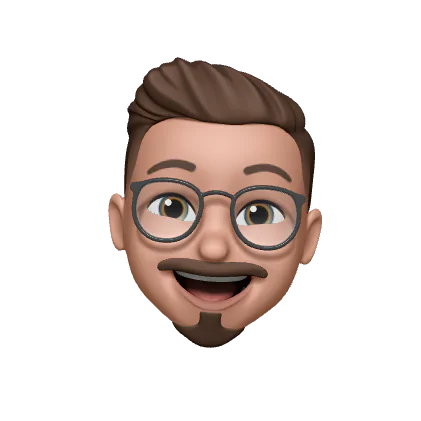 Julius Aho
Founder, WordPress-developer
julius@wonsta.io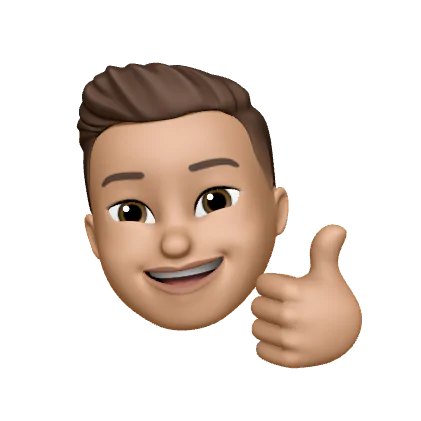 Bikash Sharma
Co-founder, Lead Product Developer
bikash@wonsta.io