Boost your growth with Wonsta Partnership Program
Are you working in a growing WordPress agency? Let us boost that growth with new leads, and cut down all website-related management.
Apply now

→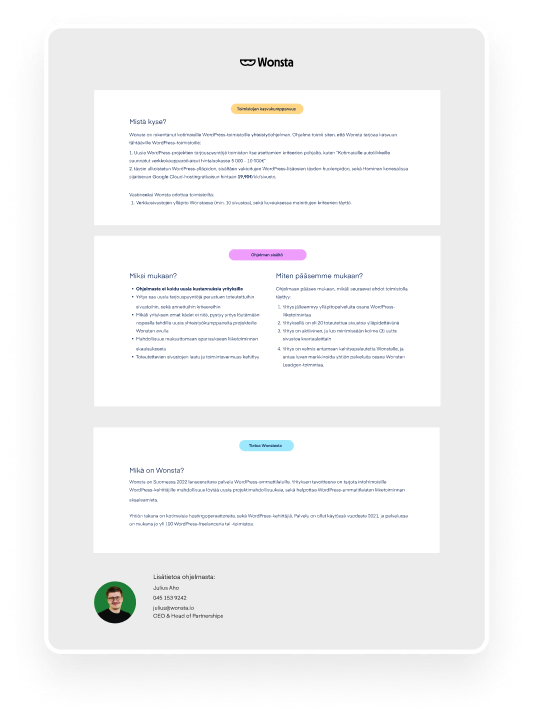 Download detailed one-pager about the program
Powered by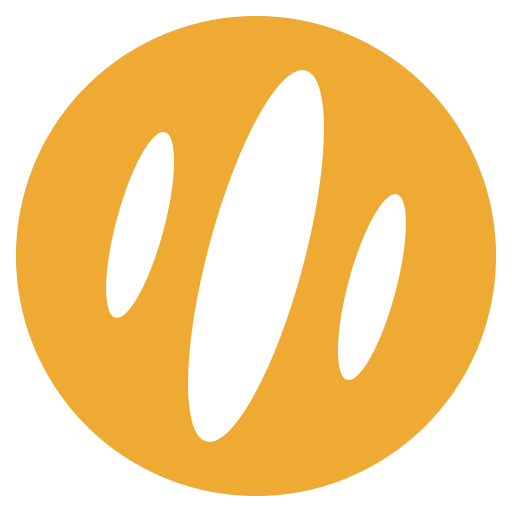 Partnership program in a nutshell
Designed to scale your agency.
Requirements for the agency
Building new WordPress websites is within the core of the agencies business
Interested in generating passive income
Agency is growing, and they are creating a minimum of ten new websites each quarter
Uses or starts to use Wonsta WordPress hosting as a primary hosting provider
Currently manages more than 10 WordPress websites
What we offer
New project opportunities based on criteria you define. For example only landing pages built with Elementor, on a budget scope of 2,000-3,000€
100% Managed WordPress hosting environment. We take care of managing your existing websites
Free hosting and domain for your agency's own materials
Always free migrations
Guidance on setting templates to improve profitability on the projects
Customer Success Manager to help your agency to grow
Free tools for managing customers, invoices, etc.
Free credits (up to 500€)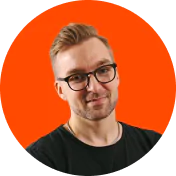 One of the biggest value that we received by using Wonsta, was that we were able to scale our website management services without any headaches. Suddenly we realized that it had developed to be one of our most profitable and easiest business areas.
- Tuukka, COO of Slogan, Finland
Why apply for the program?
New ideal projects
We will support your lead generation without any commissions. You just define criteria on what you're looking for, and our team will handle the rest.
100% Managed WordPress environments
You don't need to anymore worry about maintaining old websites. Our support team will manage and maintain all your websites. We will keep you up-to-date with monthly reports.
Insights about competition landscape
We will give you comparison data, that you can use to understand your business even better. Your Customer Success Manager will provide you with insights on how you can generate more revenue.
Free hosting resources & Wonsta credits
Your own website & domain will be hosted free in Wonsta. Also, we're giving away free credits to cover all testing periods with Wonsta.
Frequently asked questions