Amazing Tips to Make WordPress Management Less Boring
WordPress management is boring. Why do you build WordPress websites for clients? Yes, of course, you love building websites and…
Unai Eguiguren - Published 2 years ago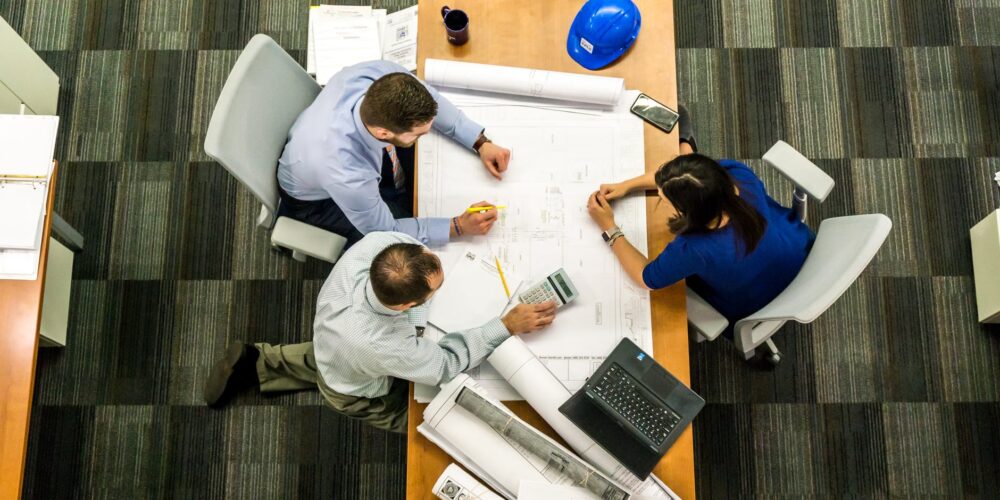 WordPress management is boring. Why do you build WordPress websites for clients? Yes, of course, you love building websites and providing your clients with a valuable tool that helps them grow their businesses.
The thing is, while creating  sites is exciting, WordPress management can become boring, tedious, and time-consuming. Fortunately, by using the right tool, you can make this process a lot simpler.
In this post, we'll look at what goes into website management and how you can manage multiple websites quickly and easily.
What Goes Into WordPress Management?
Many people think you create a WordPress website and that's it. By now, you know that it's not the case. So, let's look at what goes into effective website management.
WordPress Management
First up is the actual management of the website. Here, there are several things you need to do to make sure your clients' websites run as they should, including:
Backups. Let's face it, things go wrong sometimes. So, backing up your clients' websites is crucial. It protects them in case something goes wrong. In this way, when their website crashes or its security is compromised, it allows you to get their websites back online quickly. Apart from protecting your clients, it also protects your reputation which, in the long run, helps you retain customers and generate more revenue.
Monitoring. To properly manage your clients' websites, you'll also need to monitor them continuously to ensure that they stay online. When they crash and go offline, you'll then be able to act quickly to get them back online. Being able to do this ensures that your clients don't lose any sales or customers.
Security. Nowadays, data breaches and cyberattacks are becoming an increasingly common problem. To prevent data loss and reduce the risk of these, you'll need to ensure that your clients' websites' security is up to date. This involves monitoring these websites for malware and using the right tools to prevent attacks. You should also then manage and update these tools.
Here there are a couple of suggestions from our side to keep yourself secure from hackers:
McAfee: https://www.mcafee.com/fi-fi/index.html.
Norton: https://us.norton.com/?inid=support-nav_norton.com-homepage_logo
Updates. One of the most important aspects of website management is updates. And with WordPress websites, there are several things you'll need to update. For example, WordPress itself issues updates fairly regularly. Also, you'll need to update the themes you use on your clients' websites, as well as the plugins that give functionality to these sites. Apart from this, you'll also need to ensure that there are no conflicts between WordPress, themes, and plugins after you've done updates.
Testing. You'll need to continuously test your clients' websites. This involves testing the different pages, forms, and plugins. You'll also need to test sites across different browsers and platforms. This will enable you to identify any issues that monitoring might have missed. And when you're able to identify these issues, you'll be able to solve them before they impact your clients' business.
Analytics. Website management is not always about solving problems. Sometimes you'll also need to improve it to make sure it performs better. This is where analytics comes in. With analytics, you'll be able to see how different pages and forms perform. You'll also learn how long people spend on the sites, what they do there, and where they're from. In this way, you'll be able to suggest improvements to help your clients' sites perform better.
Optimizations. As a website grows, your clients will add more content from images, videos, and other content. When this happens, the site will start to slow down, load slower, and be less responsive. In turn, this impacts the usability of the site, which then impacts the customer experience. So, to ensure that your clients keep delivering stellar experiences to their websites' visitors, you'll need to optimize the site. Through optimization, you'll ensure fast loading times and that your clients don't lose any customers.
WordPress Management: Clients
In addition to website management, you'll also need to manage your clients. Here, you'll need to do things like:
Invoicing and billing. Remember, you must get paid as well. So, for every client, you'll need to issue invoices and follow up on payments.
Support and customer service. Your clients will, from time to time, experience issues with their websites. When this happens, you'll be the first one they'll contact. When they do, you'll have to solve these problems.
The Solution
Considering everything mentioned earlier, it's easy to see why WordPress management of websites can take a lot of your time. And this is time you could rather spend doing what you enjoy – building websites. Let's not forget that it's quite tedious and boring. So, what's the solution?
It's simple, you need a website management platform like Wonsta. It makes website management easy, fast, and more affordable. Ultimately, this means you'll be able to spend more time creating websites and making more money.
Some of the features that make website management simpler include:
Fully managed Google Cloud WordPress hosting. Managed hosting takes the hassle out of creating and setting up WordPress sites.
24/7 monitoring. This allows you to monitor your clients' websites around the clock, which, in turn, helps you identify any issues and solve them quicker.
Business analytics. As mentioned earlier, analytics can give you great insights into how a website performs. Using these insights will allow you to improve your clients' sites and make them perform better.
Backups. Wonsta provides three free backups every month, which ensures that your clients are always protected against data loss.
Security. Wonsta's hosting packages include the necessary security features to protect your clients' sites. This includes, for example, a free SSL certificate and protection against DDoS attacks.
Constant uptime checks. These checks ensure that you always know if your clients' sites are online. If not, you can act to get them back online as soon as possible.
Autoscaling. Wonsta's autoscaling feature adapts a site's resources to fluctuating demand. This increases uptime and availability.
Client management and invoicing. With Wonsta, you'll be able to manage your clients and send monthly invoices.
Apart from these, Wonsta has some exciting features in the pipeline when it comes to WordPress management. One of them, Bulk Update, allows you to bulk manage client websites. For example, you'll be able to install or update multiple plugins on several sites. The other planned feature allows you to run websites in Autopilot mode. This gives you the ability to run basic administrative tasks automatically.
Check more information: https://wonsta.io/wordpress-hosting-with-autoscaling/
The Bottom
WordPress management is very time-consuming and tedious. Fortunately, with the right tool, you can make this a lot simpler.
Wonsta is this tool. To learn more about the platform and how it can help you, sign up for free and get €25 in free credits to create your first website.